Its hard to put a value on data but most businesses require data to operate. Everything is digital from account records, customers databases to company intellectual data. Backing up and securing data should be a priority for any business.
HelpQuick are the specialists when it comes to backups onsite and remote backups. When you sign up with HelpQuick you can be assured your data is in safe hands.
Could your company function if you lost all your data?
You should ideally have a backup of your data locally and remotely. If you suffer data corruption locally then a local data recovery is the best option but should you lose your main systems through disaster, theft or fire then your only means of data recovery would be a remote offsite backup.
How does it work?
HelpQuick can setup a local backup and replicate this to the cloud or HelpQuick's backup system. How many backups we take and how long we retain these for would depend on your business requirement. Get in contact and we can discuss a tailored backup solution to meet your business data recovery needs.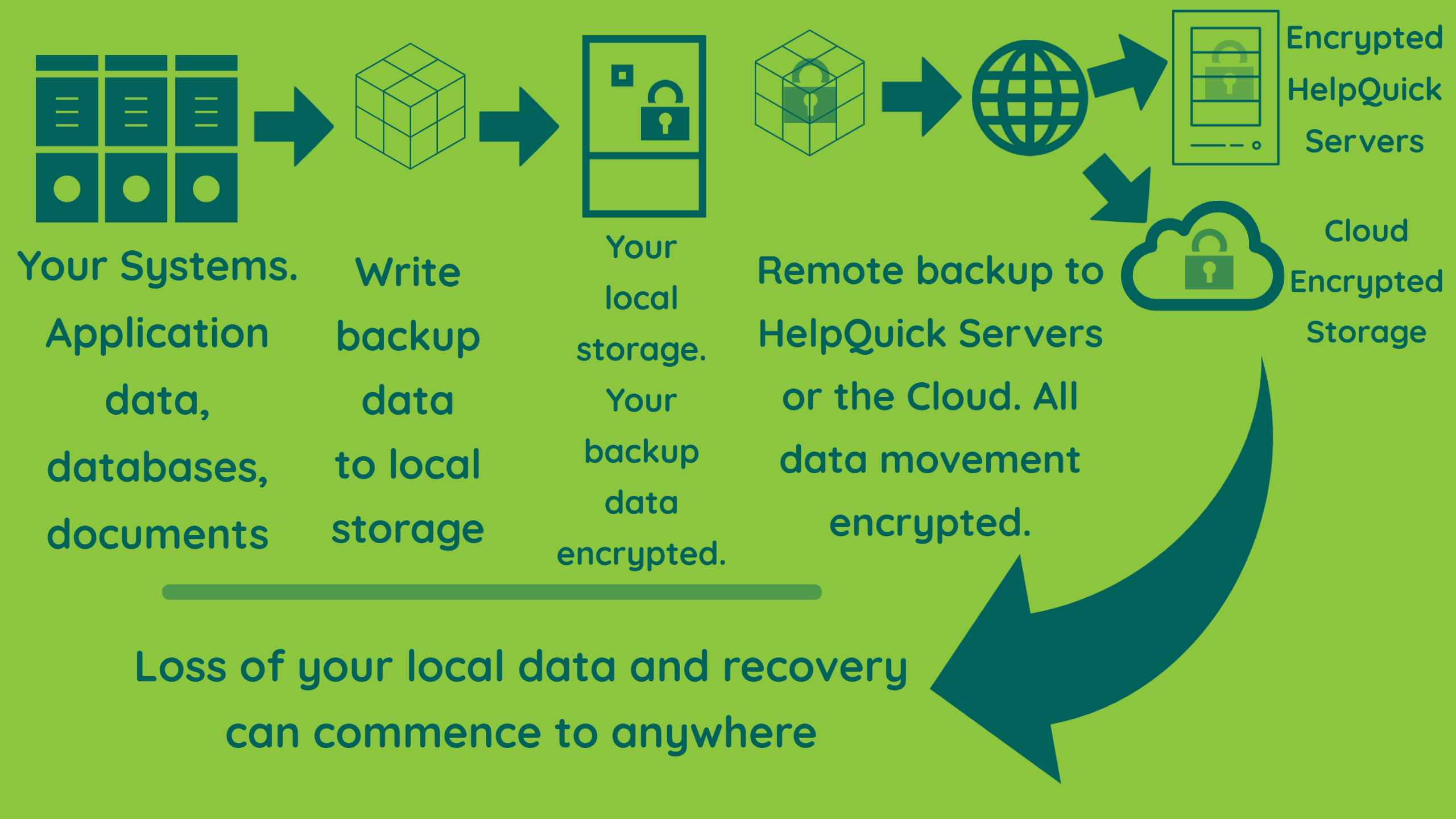 Security Matters
Any backups onsite or offsite should be encrypted. Should your backups fall into the wrong hands encryption makes them worthless because the data is inaccessible. HelpQuick can ensure the correct setup and measures are in place for fully encrypted backups.
You may also be interested in our Managed IT Services.